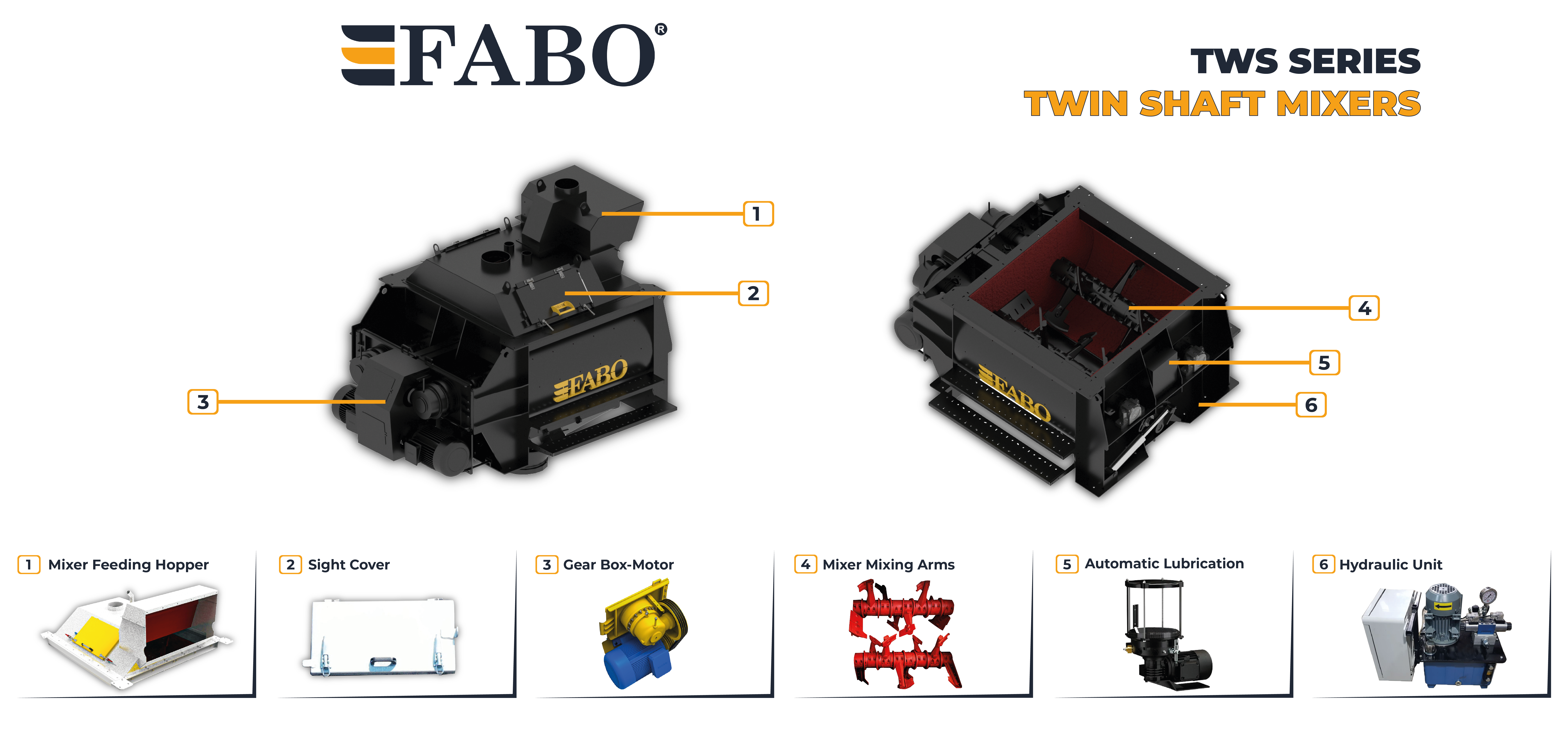 Twin Shaft Mixer
Twin shaft mixer is the number one solution partner for ready-mixed concrete production. It performs the mixing process perfectly with its mixing arms moving in opposite directions. With its automatic lubrication system, bearings and gears are lubricated in seconds.
After the concrete mixture is finished, the concrete discharge process is carried out thanks to the hydraulic discharge system.
Twin Shaft Mixer Features
High capacity and efficiency
Durable inner linings
Easy maintenance
Automatic lubrication system
Maximum power
Easy maintenance
TWS Series Twin shaft mixers (Double Shaft Mixer) constitute the heart of concrete batching plants. The entire mixing process for concrete production takes place in a twin shaft mixer.
With the durable body structure and protection linings of double shaft mixers, superficial wear that may occur due to intensive use over time is minimized.
Twin Shaft Mixers offer high efficiency and mix quality thanks to their powerful engines and special designs.
Click to watch our promotional videos.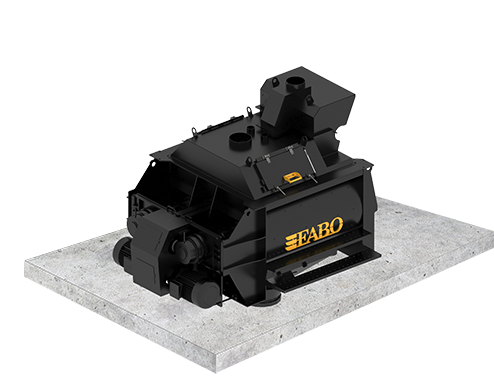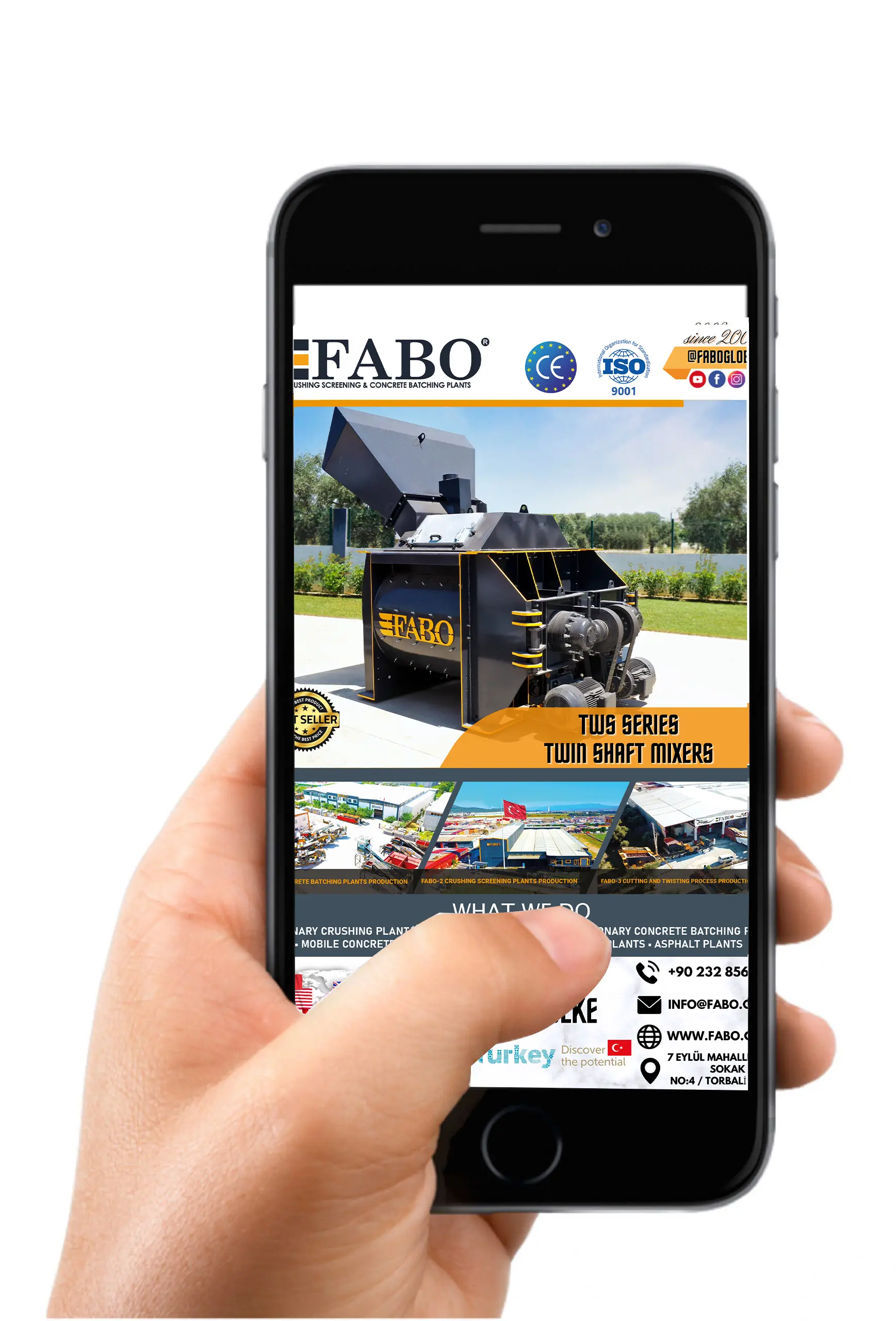 For Unique Solutions
Contact us!
For Detailed Information About TWS Series Twin Shaft Mixer
Contact us!
Daha Fazla Bilgi İçin
Bize Ulaşın

Let us know your preferred crushing and screening plant
Submit Your Request

Our sales consultants will contact you to discuss your request as soon as possible.
Get Called by Our Consultant

Detailed price offer, all information about your preferred crushing and screening plant will be shared with you by an Authorized dealer.
Get a Quote

Access our product catalog and get detailed information about our plants.
Reach Our Catalog