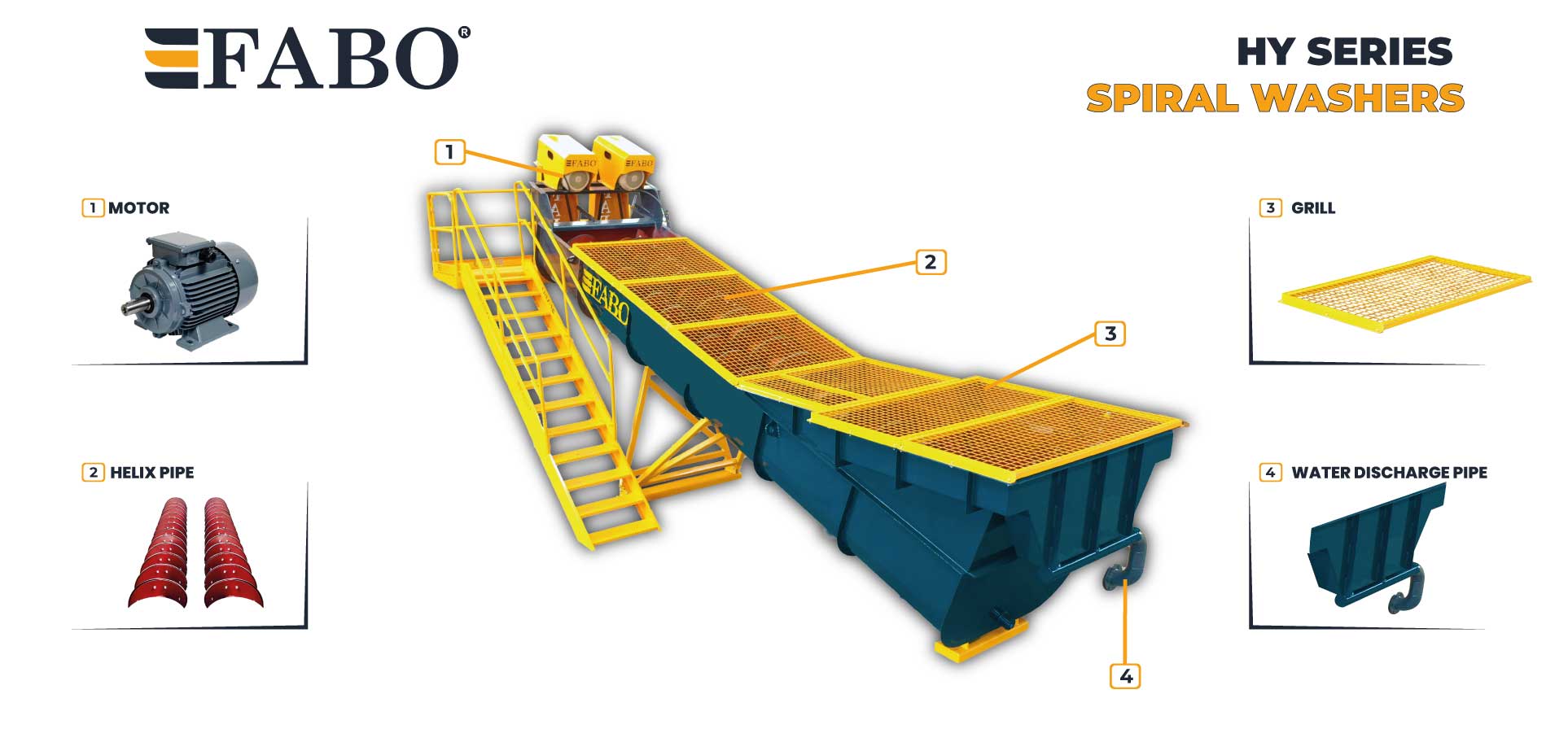 Spiral
Washer
190-660 m³/h
Water Consumption
The screw washer is produced to wash products with dimensions of 0-5 mm in fixed and mobile crushing and screening plants.
It gains mobility with two motors. It performs the washing process with the helix pipes rotating in opposite directions.
General Features of Screw Washers
Helical shafts driven by 2 x 22 kW motors provide optimum washing capacity.
The sand, which starts from the bottom and moves upwards thanks to the helix pipes, transfers the water used for washing in the opposite direction with the degree of inclination of the washer and subjects it to the preliminary dewatering process.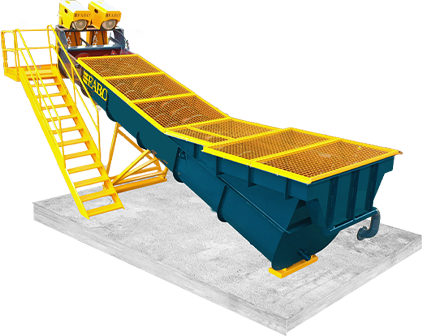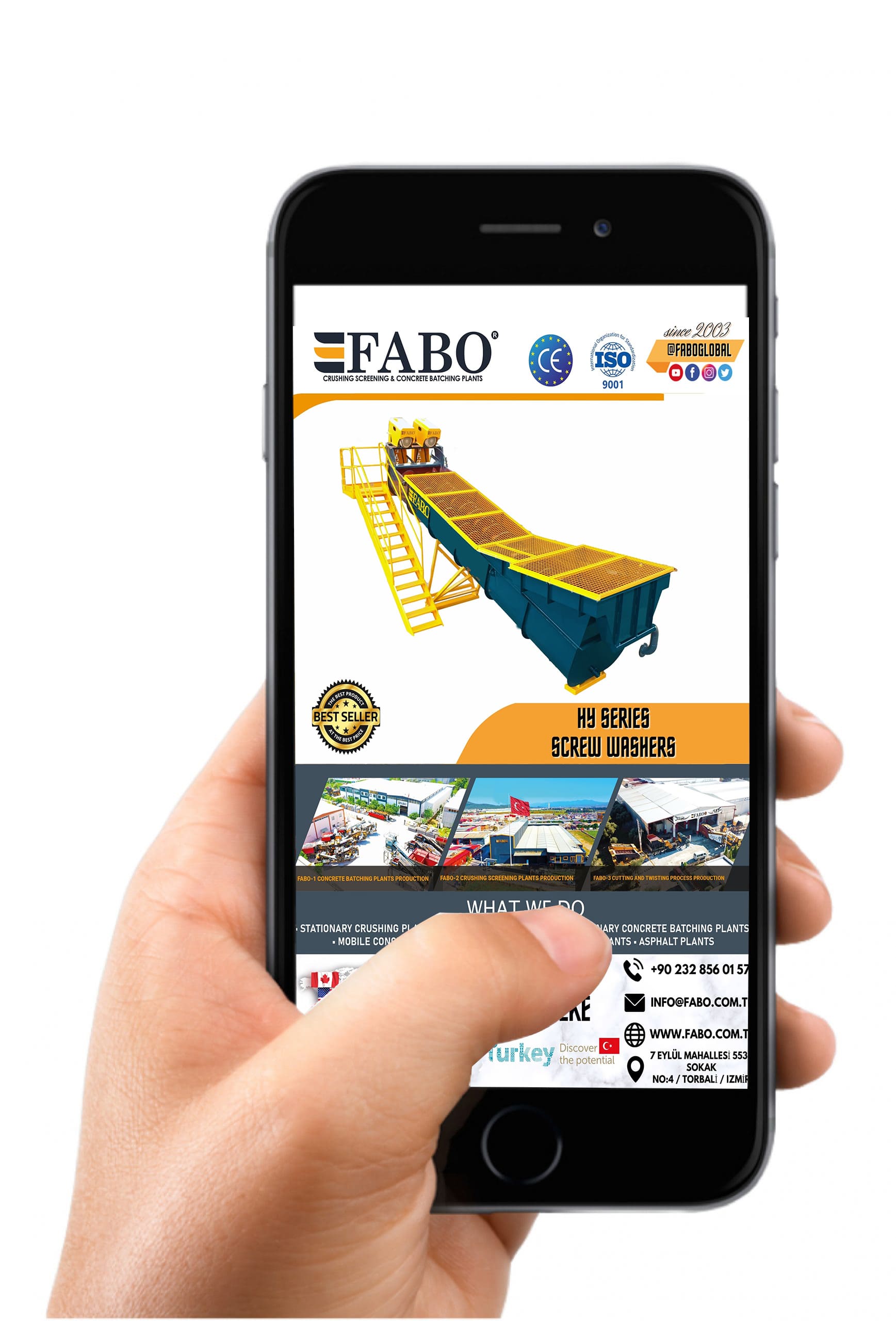 For Unique Solutions
Contact us!
For Detailed Information About Our HY-800 Screw Washer
Contact Us!
For detailed information
Contact Us

Let us know your preferred crushing and screening plant
Submit Your Request

Our sales consultants will contact you to discuss your request as soon as possible.
Get Called by Our Consultant

Detailed price offer, all information about your preferred crushing and screening plant will be shared with you by an Authorized dealer.
Get a Quote

Access our product catalog and get detailed information about our plants.
Reach Our Catalog