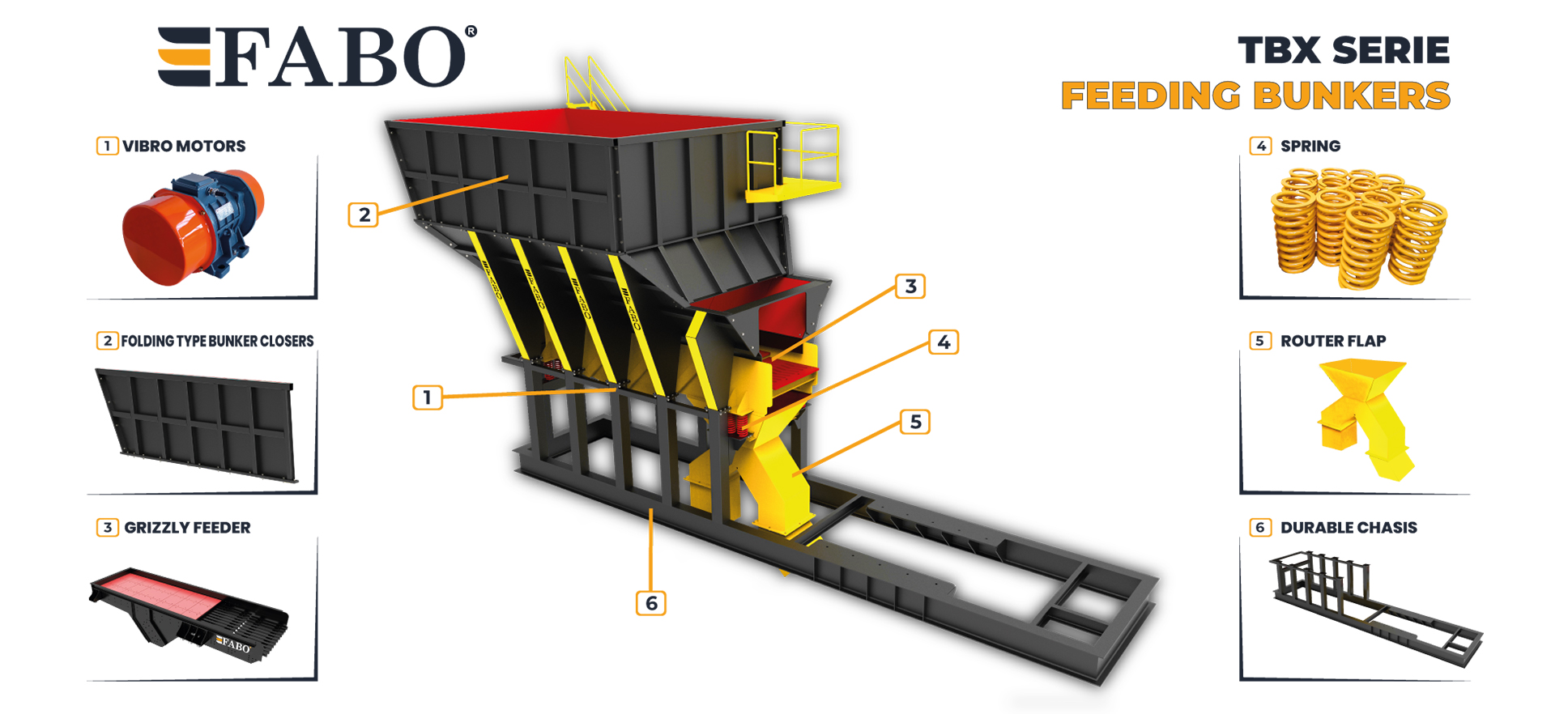 35 m³
Feeding Bunker
Folding Type
Bunker Covers
The vibrating feeding bunker is the equipment responsible for sending large materials such as rocks to primary crushers. It has a double-stage grizzly feeder used to separate products from dirt and mud before sending them to the crusher. The products separated by the grizzly system are bypassed to the crusher without passing through it using a bypass conveyor.
The grizzly feeder has vibration capability thanks to durable steel springs and vibro motors.
General Features of Vibrating Feeding Bunkers:
They are resistant to harsh construction sites.
They have low maintenance costs.
They have body protection primers.
They have vibration capability with durable vibro motors.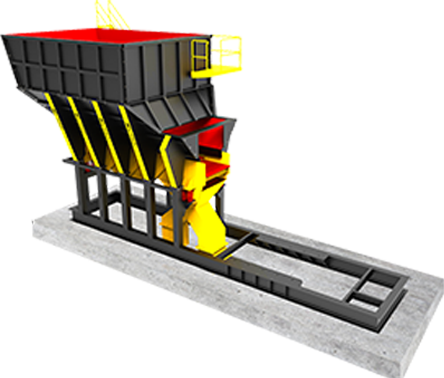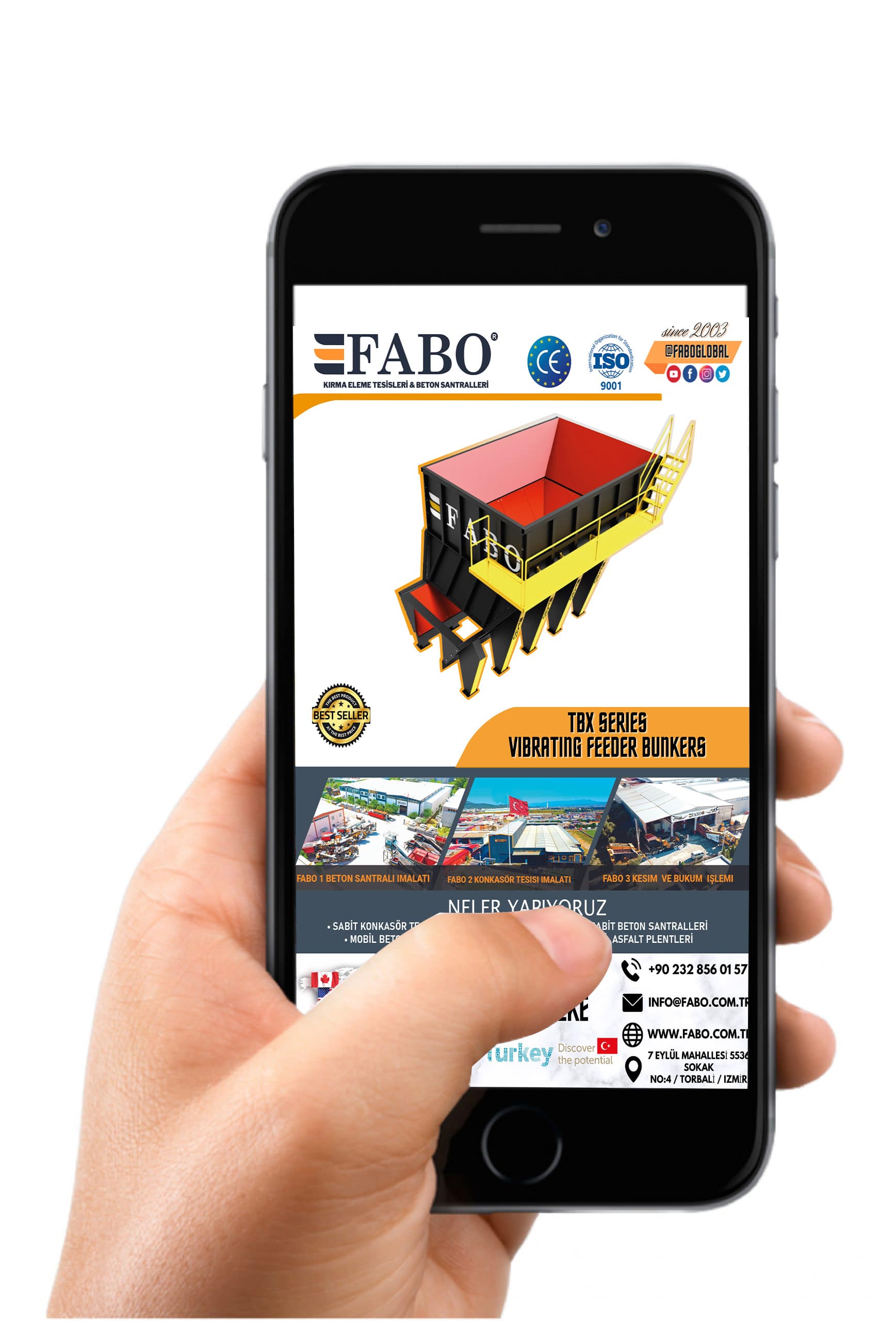 For Unique Solutions
Contact Us!
To Get Detailed Information About TBX-35 Vibration Feeding Bunker
Contact Us!
For detailed information
Contact Us

Let us know your preferred crushing and screening plant
Submit Your Request

Our sales consultants will contact you to discuss your request as soon as possible.
Get Called by Our Consultant

Detailed price offer, all information about your preferred crushing and screening plant will be shared with you by an Authorized dealer.
Get a Quote

Access our product catalog and get detailed information about our plants.
Reach Our Catalog