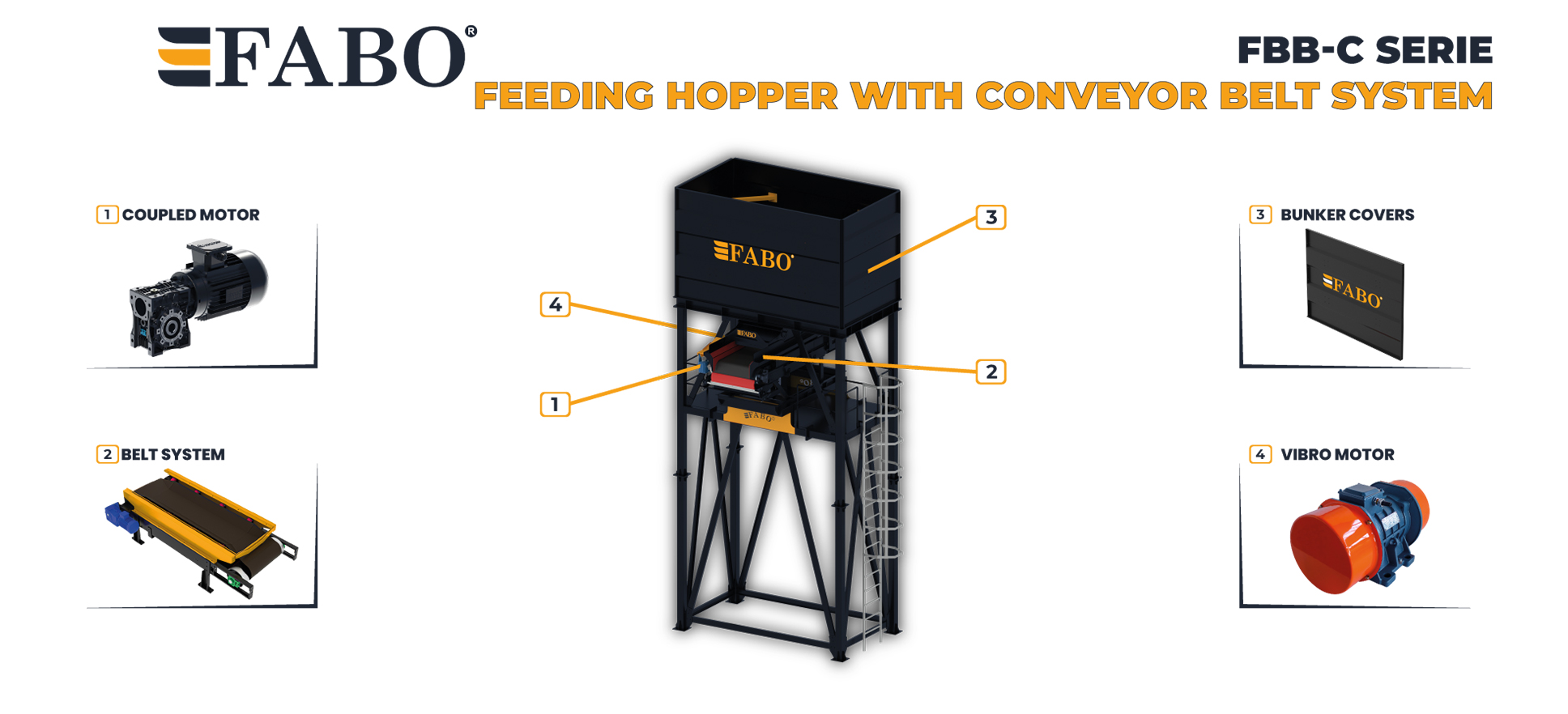 Crusher's Feeding Hopper with conveyor belt feeding

Bunker with
Conveyor belt
It is a hopper that allows products to be directly transferred to the crusher in stationary crushing plants.
It transfers products to the crusher through its transfer conveyor belt.
General Features of Crusher's Feeding Hopper with conveyor belt:
Durable body sheet.
High-torque coupled motors.
Easy feeding.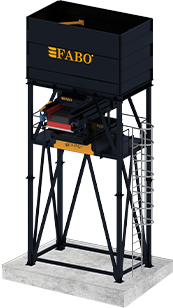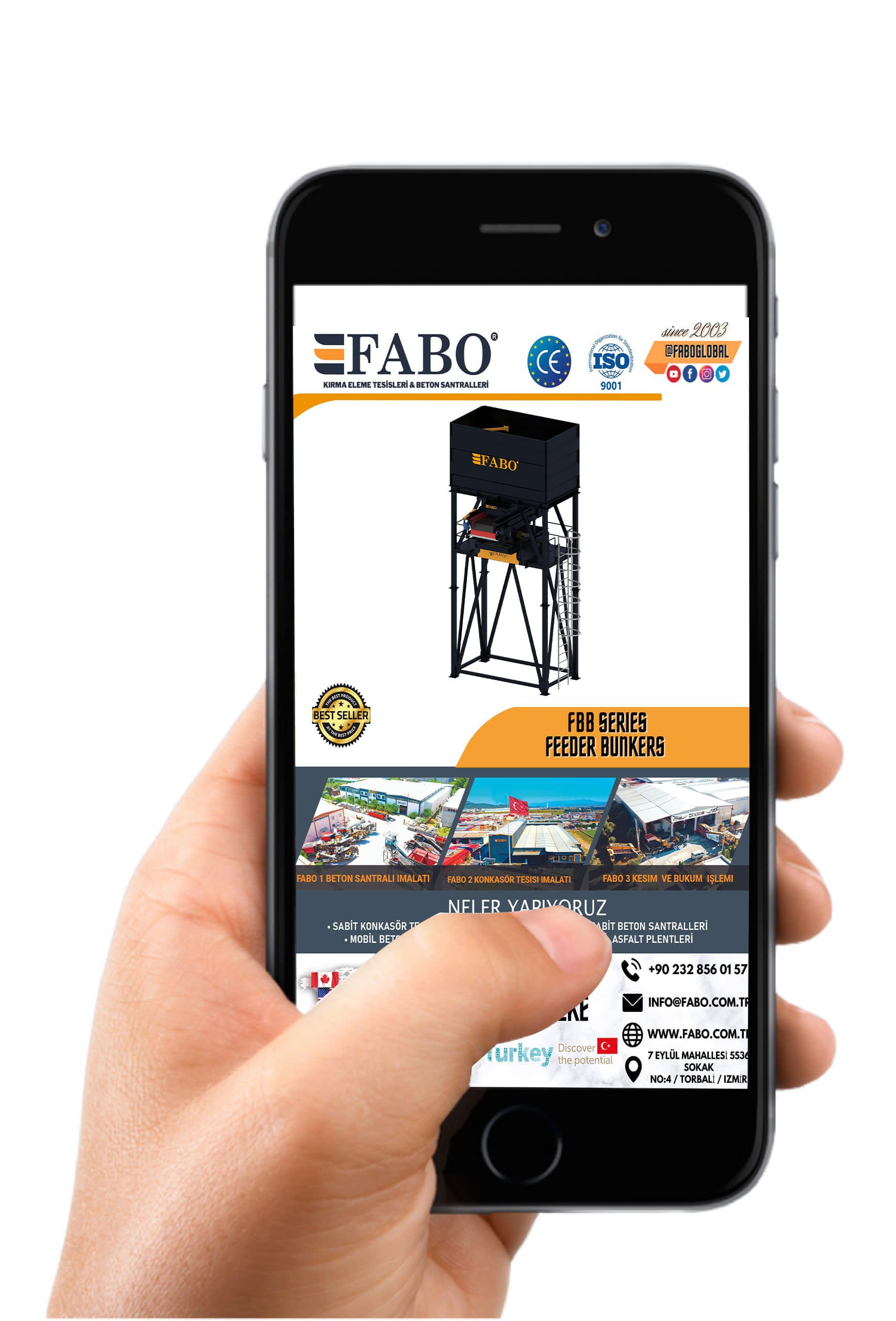 For Unique Solutions
Contact Us!
To Get Detailed Information About FBB-C Feeding Bunker
Contact Us!
For detailed information
Contact Us

Let us know your preferred crushing and screening plant
Submit Your Request

Our sales consultants will contact you to discuss your request as soon as possible.
Get Called by Our Consultant

Detailed price offer, all information about your preferred crushing and screening plant will be shared with you by an Authorized dealer.
Get a Quote

Access our product catalog and get detailed information about our plants.
Reach Our Catalog