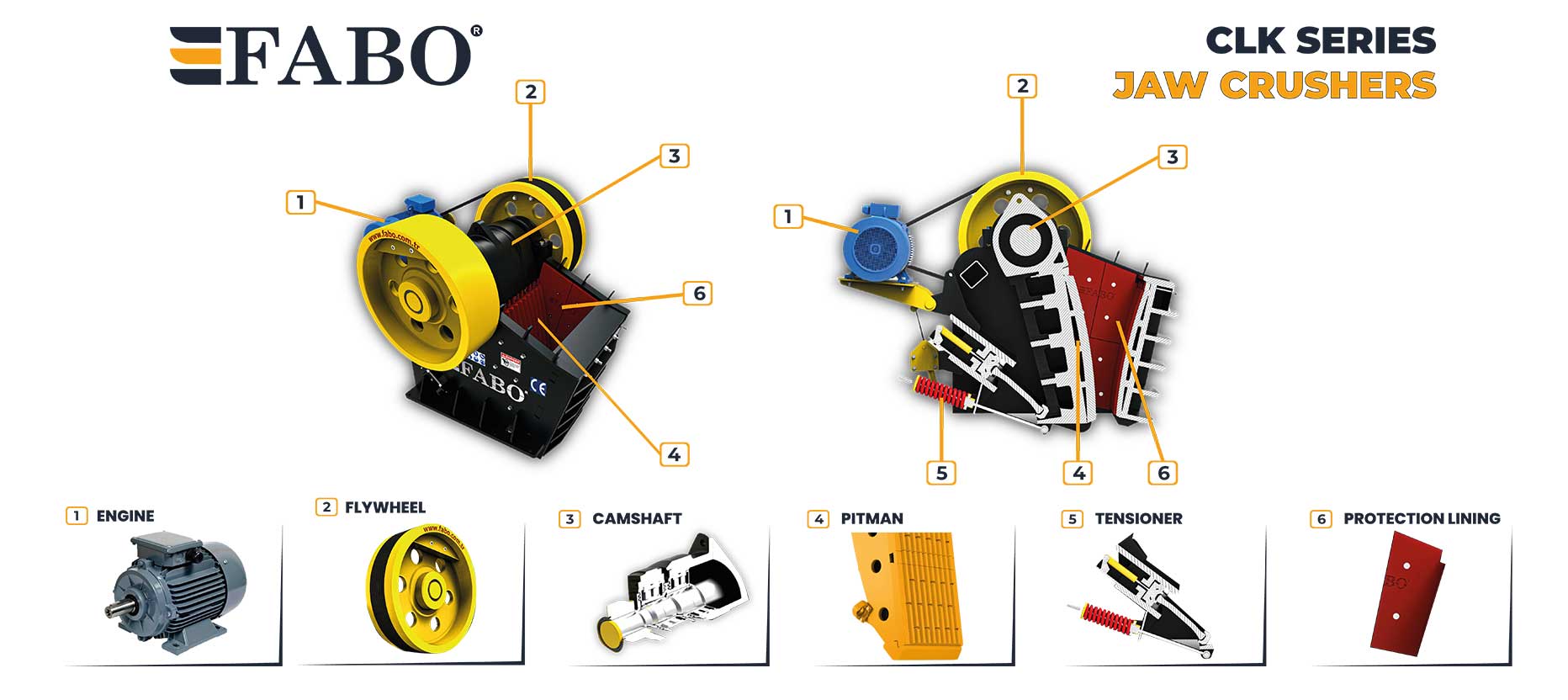 Jaw
Crusher
Jaw crushers are generally used to crush hard and abrasive materials with high silica content such as basalt and granite.
Our jaw crushers have high flywheel speed and safety plates of their pitmans. In addition, the high performance, reliability and durability brought by the special geometries of the pitmans with the rear blocks are the most prominent features. User-friendly adjustment mechanisms provide users with unique operating advantages.
1-Fixed Body: Fixed body protected against abrasion and hard impacts
2-Pitman: The opening can be adjusted with the hydraulic system.
3-Linings:  Prevents the wear of the fixed body. It is fixed to the crusher body with bolts, thus providing ease of maintenance to great extent. It can be easily changed by a staff member.
4-Flywheels: Provides maximum capacity with high speed. Made of SFERO casting.
5-Eccentric Shaft Group: Eccnetic shaft group enables the pitman to move. Bearings are heat sensor protected.
6-Tensioner Assembly: It is the system tasked with changing the pitman opening. It can be easily operated by a personnel hydraulically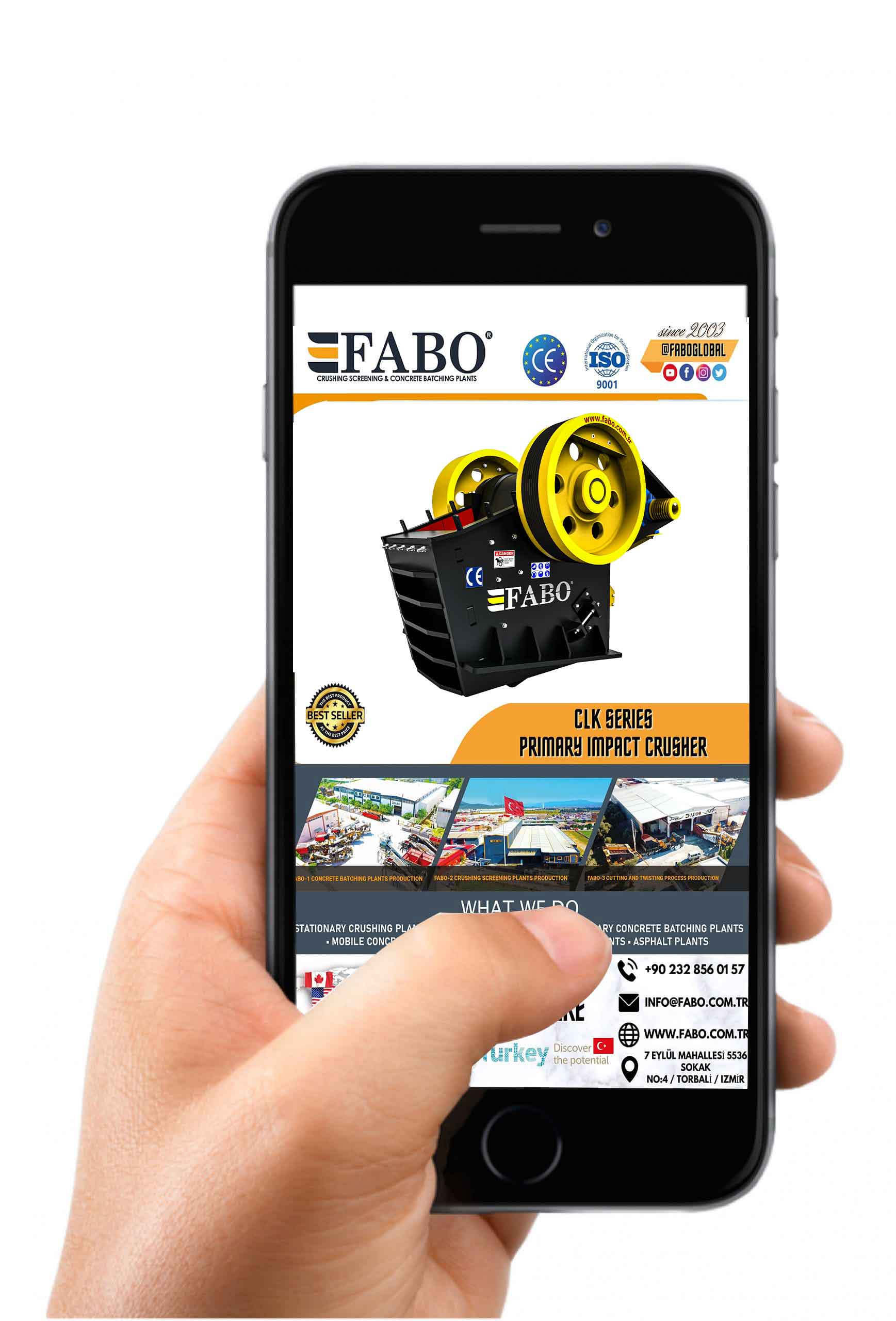 For unique solutions
Contact us!
For detailed information about our CLK-110 Jaw Crusher
Contact us!
For detailed information
Contact Us

Let us know your preferred crushing and screening plant
Submit Your Request

Our sales consultants will contact you to discuss your request as soon as possible.
Get Called by Our Consultant

Detailed price offer, all information about your preferred crushing and screening plant will be shared with you by an Authorized dealer.
Get a Quote

Access our product catalog and get detailed information about our plants.
Reach Our Catalog